You are planning a Cruise up the Malacca Straits. You have heard of Phuket, but not a lot. So come explore with us, we can provide City Tour, Temple Tour, Shop-Til-U-Drop, Elephant Treks, Island Tours, James Bond Island etc. Message us for details.
ONLY AVAILABLE IF YOU ANCHOR IN PATONG BAY- From NOVEMBER To MARCH
The sea is too rough in low season for the Pontoon, so the Ocean Liners and Ships moor at the Phuket Deep Sea Port. It is not practical for us to meet you there, so please be sure you are anchoring at Patong.
At rare times two or three Crusie Ships are anchored ar Patong. On these occasions a second pontoon is installed at Kalim, the northern end of Patong.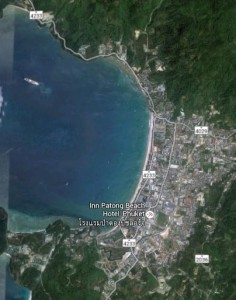 If you sail into Patong on a Cruise Ship